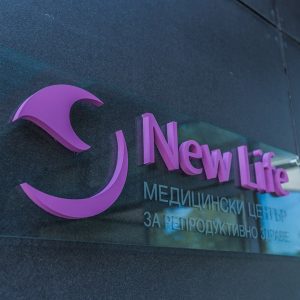 New Life
New Life Clinic Burgas is the reproductive satellite center of New Life Clinic Plovdiv. We provide a full range of services and individual reproductive care to all patients from Burgas and the region.
Procedures in New Life Clinic Burgas

Diagnosis and treatment of couples with male or female sterility and fertility issues
Consultations and examinations with a gynecologist – primary and subsequent gynecological examinations, consultations for diagnosis of reproductive problems, treatment of infertility, preparation for IVF and IUI, follow-up during stimulation protocol, folliculometry, confirmation and follow-up of pregnancy, pregnancy ultrasound diagnosis.
Consultations and examinations with a urologist – primary and subsequent examinations, consultations after sperm analysis, ultrasound examinations, treatment of male infertility.
Consultations for Donor programs
Egg Donation Program
Egg donation is suggested to patients who are candidates for in vitro fertilization but can not produce eggs independently or when there is an issue with their eggs that prevents their fertilization. In such cases, the eggs of a donor woman should be considered.
The New Life Clinic's sperm donor program enables couples with a male infertility factor or women without a partner to realize their dream of having a baby.
Computer Assisted Sperm Analysis (CASA)
CASA is an automated sperm analysis system in which sperm concentration, motility and morphology are analyzed by specialized software. The main advantage of CASA is that it eliminates the subjectivity associated with the human factor, in manual semen analysis, thereby allowing better standardization of the procedure. The analysis made by this method gives much more detailed information about the concentration of spermatozoids in the sperm, their motility, morphology, vitality and the presence of DNA fragmentation.
In special cases when a manual sperm analysis is required, such test could be conducted in our clinic in Plovdiv.
IVF consultations

Each in vitro process begins with preliminary preparation and examinations at least a month before starting the procedure.
Through examinations and tests, a complete cycle is monitored, including ovulation period and the changes that occur in your body.
In case you elect to go with the Center for Assisted Reproduction our consultant will prepare and fill out needed forms and documents for you. We will submit it to the Center for Assisted Reproduction Fund for evaluation and then will follow up their status.
In New Life Burgas we conduct all the necessary tests, examinations and the full preparation including stimulation for IVF procedure.
You will be required to travel for one day to Plovdiv for the Egg Retrieval and then again after a few days for the Embryo Transfer. All follow-ups from this point on will be done in our clinic in Burgas.
Address:
Republic of Bulgaria
Burgas, Transportna Str. /behind a Mall Plaza/
Phone:
+35956555599
Coordinator Burgas City: Valentina Noteva
Tel: +359 879 084 777