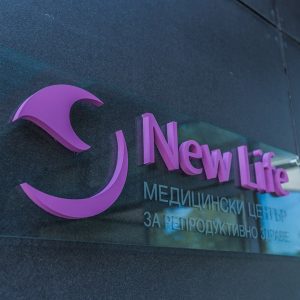 New Life
IVF
New Life is a center for assisted reproductive technology (ART) and reproductive health based in the heart of Plovdiv. The highly skilled team of the fertility center is headed by the famous fertility doctor dr Dobrinka Petrova and consulted by the internationally acclaimed specialists in the field of reproductive health prof. Neri Laufer and dr Anat Safran, who have helped more than 10 thousand babies to be born.
The IVF center is located in Bulgaria, Plovdiv and offers a full range of services with donor programs for sperm, oocytes, classic IVF treatment, ICSI, IMSI, with the most advanced European technologies in reproductive medicine. The clinic has a specialized section for men under the name New Life Male center in which our specialists take care of men's health. The center offers CASA (computer assisted semen analysis) and Tefna (testicular biopsy – a new and gentle method for men compared to classical).
Our team of professionals will do everything in their power to make your dream of having a baby come true.
Infertility Diagnosis and Treatment
Gynecology, Urology, Endocrinology, Embryology, Psychology and Sexology consultations and services
IUI, IVF, ICSI, IMSI, Treatment for couples and single women, Treatment for women over 40
Male Infertility Diagnosis and Treatment
Computer Assisted Sperm Analysis (CASA), DNA Fragmentation Test and other Complex Sperm Tests and the testicular biopsy method TEFNA
Donor Programs:
Egg Donation, Sperm Donation
Cryopreservation for oncology patients, Delayed Motherhood and Fatherhood, Cryopreservation of Oocytes in case of Endometriosis, Cryopreservation of Sperm
Ability to store own genetic material for 10 years or more, large donor database of tested donors
Reproductive Genetics test
Karyotyping – all chromosomes examination for infertile couples, Non-invasive determination of fetal Rhesus factor in pregnant woman's blood, Molecular Diagnosis of Thrombophilia, Molecular Testing of the AZF Region of the Y chromosome in men with Oligospermia or Azoospermia
High-risk pregnancy, 2D and 3D ultrasound examination
Diagnostic Hysteroscopy, HyCoSy , HyFoSy
New Life is a unique state of the art clinic, offering all kinds of test, exams and treatments that you may need
At New Life we do not give up on difficult cases
We adopt an individual approach with every patient
Our medical team reviews every case in depth rather than pigeonholing patients based on their symptoms or medical history. Doctors at New Life take into consideration the medical aspect of the fertility treatment as well as the human and emotional side of the process. Many of our patients have such a friendly and open relationship with their doctor that they keep in touch long after the end of their treatment.