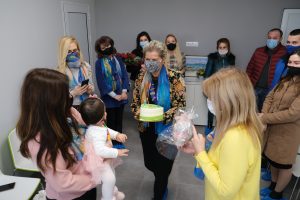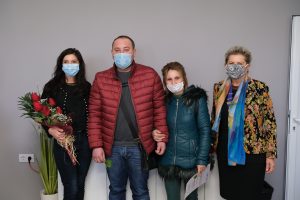 Two couples with reproductive problems from Burgas region, received free in vitro procedures with included stimulation, announced from New Life Medical Center in the city.
, the "Give Life!" Campaign made the deepest and most cherished dream of P. Yanakieva and R. Staneva become true. They took part in the joint charity initiative of the ladies from the Burgas club Inner Wheel and the medical center.
All couples who met the pre-announced conditions had the right to took part in the campaign. In addition to that, they had to write a letter in which sincerely and emotionally to share their story. Initially, the award was a free in vitro procedure for only one couple, but at a later stage two letters grabbed the attention of the team behind the campaign.
The awards were presented today to the excited winners by representatives of the voluntary organization, Dr. Darina Davidova – head obstetrician-gynecologist at the Burgas clinic and the Kirov family, who gratuitously donated the amount for the second in vitro procedure. The event was very emotional, full of positive energy and hope for a better and more successful year.
" I am very glad with the accomplished joint campaign. Under the pandemic of Covid-19, when the virus takes so many human lives every day, giving hope for a new life is something unique. We thank all participants who took part. Every couple and every patient are important to us. We all need support in our battles and the path we follow. Really important to me as a doctor is to stay by my patients both medically and emotionally.
The moments we share together, the successes and difficulties we go through are remembered for a lifetime. We will be in touch with all other participants and we will offer our assistance to make their dream of a new life come true. Timely made examinations, prevention and the mutual trust are the key to success "said Dr. Davidova.
Following the socially responsible policy of New Life Burgas, on the occasion of the Day of Maternity Care, the clinic announced a campaign for free in vitro and gynecological consultations. They will be held from January 22 to 29, for which is necessary to make an appointment in advance on tel. 0879 08 47 77 or 056 55 55 99.